We have launched the first items from many to come in our Judge Dredd collection, and we are very grateful for the excellent reception.
We know you will not be disappointed with the tees.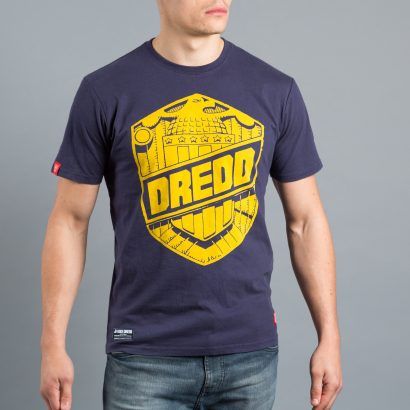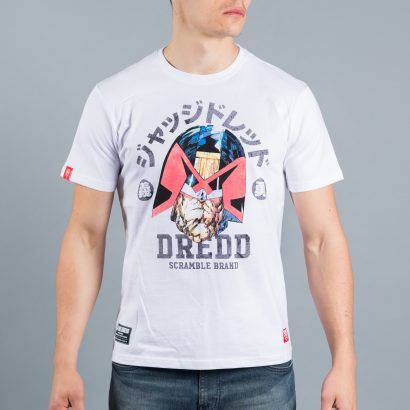 They are printed in the UK by the very talented printers at Blackwater Studios, who we happen to think are the best printers in the actual world (we have tested multiple print houses in multiple countries and nobody can get the softness and detail that they can.)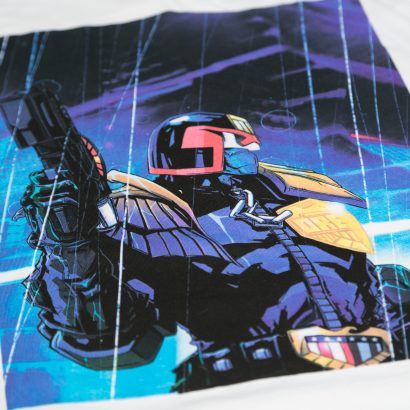 The tee blanks are our own specification with Scramble details and stylings all over them – woven hem tags, mounted neck tags, shoulder tags and branded hangtags. The tees have a light wash effect too meaning they feel soft and comfortable the minute you take them out of the bag.
These are officially licensed products and we are proud to pay our dues to 2000AD / Rebellion, a long-running British institution and the publishers of Judge Dredd, a comic I grew up reading. I always loved the adult themes, stunning artwork and the unrelenting Britishness that ran through the depiction of the creeps and lawmasters of Mega City One.
We know you will not be disappointed with the shirts and we appreciate that our customers understand quality comes at a price.
We are looking forward to unveiling new tee designs, a gi, and rashguards, spats and shorts in 2017.