SCRAMBLE x JUDGE DREDD COLLECTION
First Drop: December 2016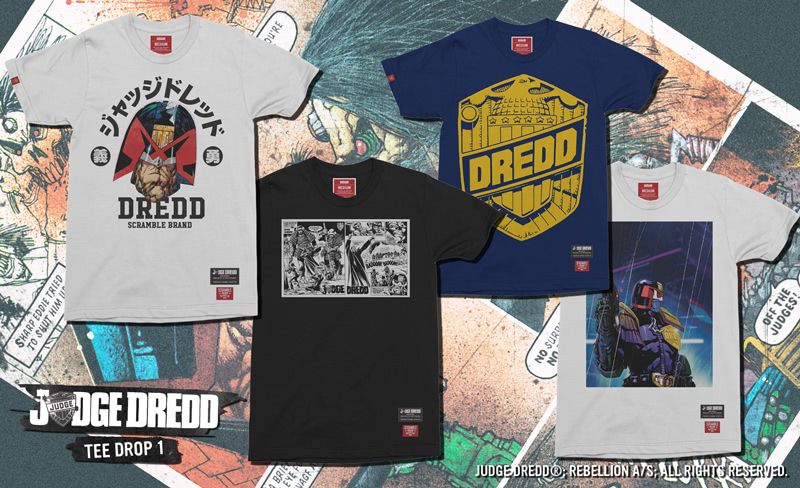 Scramble is very pleased to announce a collaboration with Judge Dredd, one of the most beloved (and badass) comic book characters to come out of the UK. Dredd has appeared in thousands of comics over the years and spawned two successful big budget movies. We have long been avid readers of the comic and we are excited to bring you a range of t-shirts, rash guards, spats, shorts and BJJ kimonos over the coming months.
Subscribe to our newsletter (top right of screen) to be kept up to date.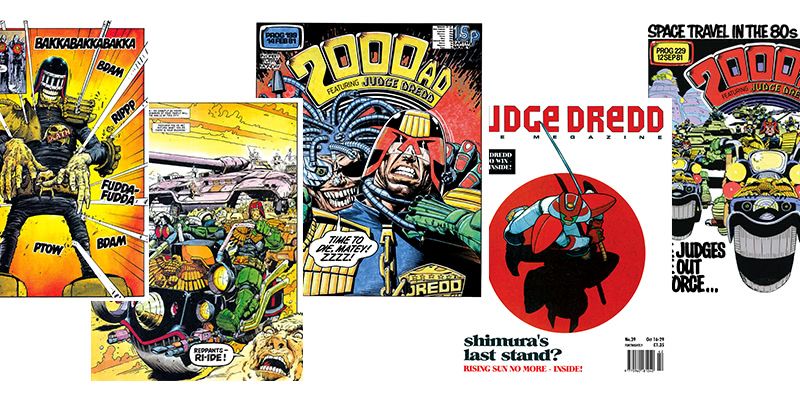 From 2000ad Online:
2000 AD is the cutting edge powerhouse of British comics.

Imaginative, hard-hitting stories and eye-popping art have made 2000 AD essential reading – from the violent satire of futuristic lawman Judge Dredd and the war-torn world of Rogue Trooper to the robot mayhem of the ABC Warriors and the stone-cold mutant killers of Strontium Dog.

At the cutting edge of contemporary pop culture since 1977, the stunning cocktail of explosive sci-fi and fantasy, infused with a mean streak of irony and wry black humour, has won countless awards and inspired everything from music to movies, art to politics.

It has been the proving ground for some of the biggest names in comics today – Alan Moore, Mark Millar, Garth Ennis, Mick McMahon, Frank Quietly, Grant Morrison – as well as nurturing the next generation to explode onto the comic book scene, including Al Ewing, Rob Williams, Boo Cook, Simon Spurrier and Henry Flint.

Alongside its monthly sister title, the Judge Dredd Megazine, 2000 AD has become synonymous with the very finest in comics art, and has won the Best British Comic award at the UK Comic Art Awards, National Comics Awards and Eagle Awards too many times to list.

Over a quarter of a century, 2000 AD has created literally hundreds of memorable comic book characters whose lasting appeal has been proven not only in the ultra-competitive world of comics publishing, but also by branching out into numerous merchandise deals including movies, computer games, radio plays, action figures and merchandising.

2000 AD is available every Wednesday and The Judge Dredd Megazine is available every month from newsagents, comic shops and online.