Polaris 5 is being held on August 19th at Indigo @the O2 in the centre of London!
Check out the posters below, the preliminary card and the main card are both absolutely stacked.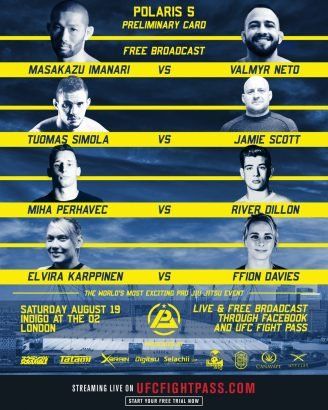 Once again we are sponsoring the event, alongside other sponsors like Canavape CBD.
There will be loads of Scramblers fighting on the big stage, including Miha Perhavec, Masakazu Imanari, Tommi Pulkkanen, Oliver Taza, Lloyd Cooper, Phil Harris, Brad Pickett and Dan Strauss.
Tickets are available here and are almost sold out!
The official Polaris social media accounts have been putting out some great promo in the leadup. Check out these videos: