Ok, so it's been a while since my previous post, and a lot has happened since then…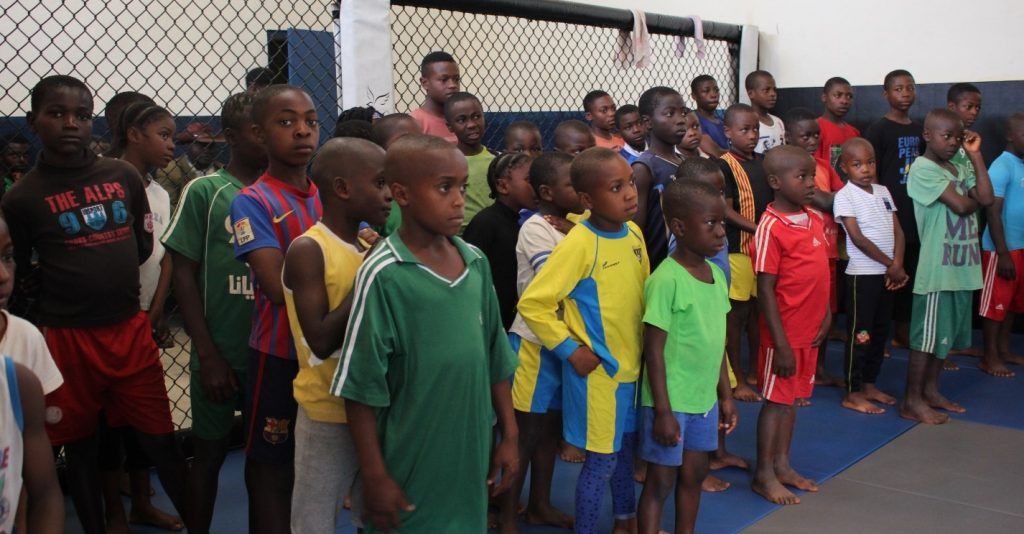 Let's start with the kid's jiu-jitsu programme at the Francis Ngannou Foundation, which is going really well so far. We have about 20 kids who come almost every day, and maybe another 10 training less frequently. It never ceases to amaze me how fast they learn – I'm praying they don't stop training as it won't be long before they'll have some serious skills. It's been 2 months now since arriving in Batié, and the kids at the gym have become like an extended family. Yesterday I even stopped by one of their houses to chat to their mum about why they hadn't been coming this week.
There are many obstacles preventing kids here from being able to train regularly. We are currently deep in the rainy season, which means torrential rainfall almost every day. If the rain happens to coincide with the afternoon class, you can almost guarantee an empty gym. Many of the kids live miles from the Foundation, with some walking an hour and a half each way. In addition, there is only one paved road which runs through the centre of the village; all the other routes are broken mud tracks which can become treacherously slippery in the heavy rain. As if the logistics weren't enough of challenge, a lot of the kids are also expected to go to work on the farm when they're not at school. Indeed, martial arts are not high on the list of priorities for the parents here.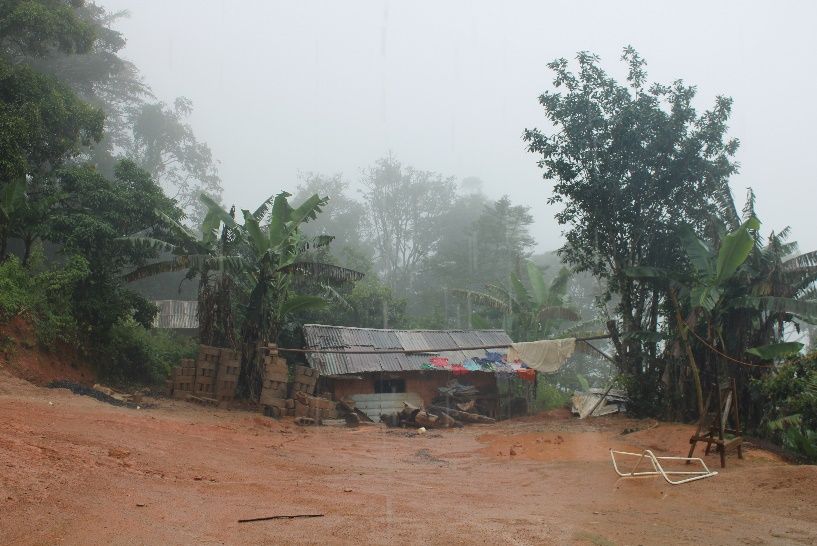 Every morning, without fail, I open the doors of the academy at 7am and start the day with a yoga class on the 'Yoga for BJJ' mobile app. This is a total lifesaver for me here, as it is the only time I can switch off and follow a class taught by someone else. Although there are other instructors who are supposed to teach kickboxing, karate and judo, most of the time they don't turn up and I am left to cover the classes. After the morning yoga session, we either do a bodyweight training session adapted from Ross Edgely's 'The World's Fittest Book' or go for a long run around the hill mountainous countryside. One of our favourite routes is the savagely steep hill known as 'Col de Batié', but this morning we ran 25km through to the nearest big town, Bafoussam. Depending on who shows up for the morning sessions, we sometimes do an adult BJJ class after, but it is even more difficult for the older guys to come, as they have to forgo the opportunity to work and provide for their family.
In contrast to the morning sessions, the 3pm sessions are always busy. However, the schools are re-opening this week, so I am eager to see how this affects the numbers. We are currently waiting on a shipment of 50 brand new kimonos from Scramble, and everyone is super excited for them to arrive. I've even been showing the kids tonnes of gi BJJ videos of guys like the Ruotolo bros to get them pumped!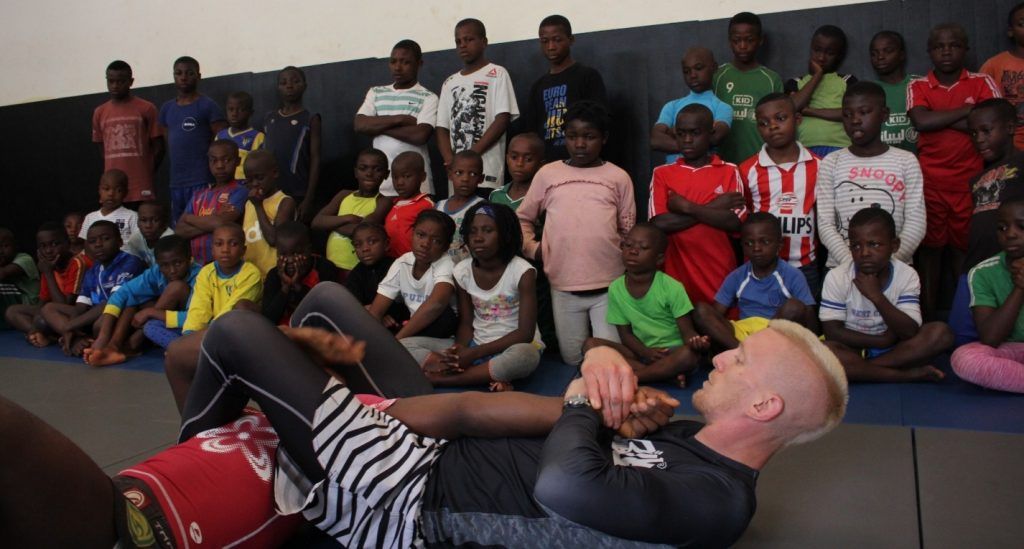 Regarding life outside the academy, I have now moved into my new apartment on the first floor of Francis' aunt's house. This has made a huge difference to my life here, as I now have my own space where I can go to relax when I'm not at the Foundation (although it can be a little difficult to 'chill out' when the place is almost always infested with kids!). I've also picked up a little 150cc Chinese dirt bike and am having a blast improving my off-road skills, trying to navigate the slippery dirt tracks in the rain and even learning to wheelie!
For the last month, the boss man himself Francis Ngannou has been here, taking a break from training in the US to spend some time with his family. It was a great experience for me to sit and watch the Stipe vs Cormier fight with him, knowing that he would soon be facing the winner for the heavyweight strap. Before the fight he expressed a strong desire to fight both guys, but seems particularly eager to avenge his loss to Stipe and show the world how much he has improved. His confidence is undeniable, and I have no doubt that he will continue to annihilate everyone in his path until he has the belt wrapped around his waist.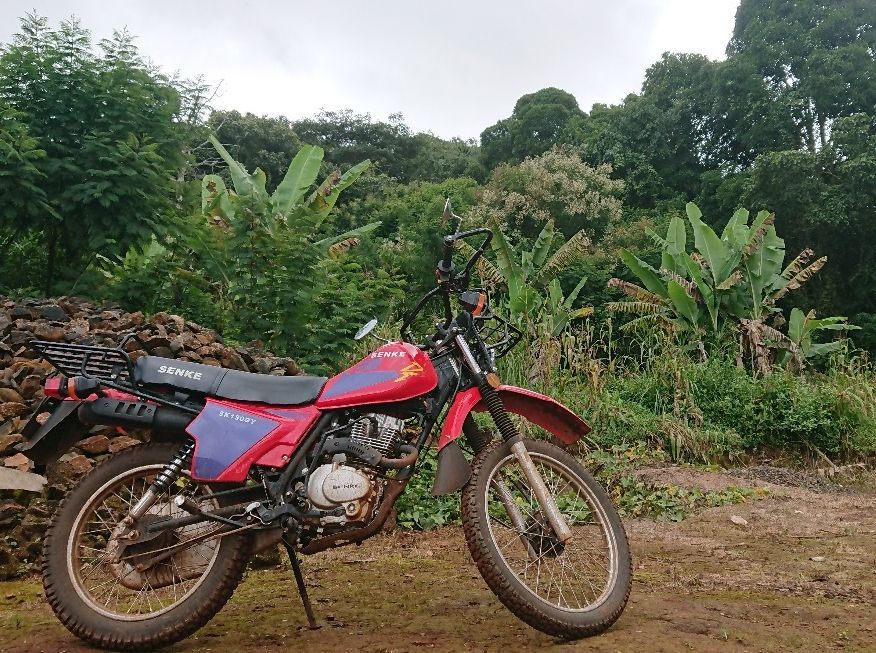 BBC journalist Zak Brophy also came to make a radio documentary about Francis' life and his work at the Foundation, but being a BJJ practitioner, he couldn't resist jumping in on our morning training sessions. It was nice to have another Brit around for a while and was a pleasure to accompany him and Francis around Batié and listen to all the stories the locals were telling. We organised some hilarious surprise sessions with Francis and the kids at the Foundation.
You can check out a video of one of them on our Youtube channel here: https://www.youtube.com/watch?v=s5YCifhqJWQ&t=11s.
To keep up to date with everything going on here at the Foundation, please check out the social media links below! Until the next time…
Oss,
Sam Michael Crook
Instagram: @sammichaelcrook
Facebook: facebook.com/jointmanipulation
Youtube: youtube.com/northernisolation