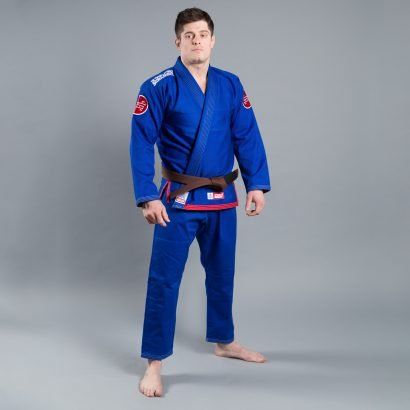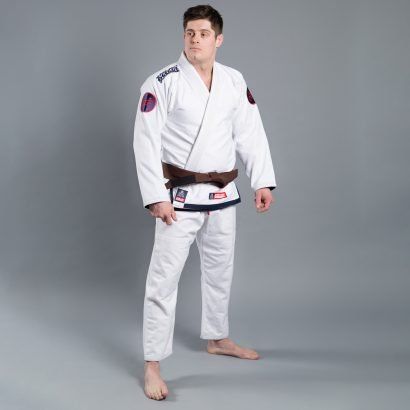 The Scramble Athlete 3 is the third generation of our immensely popular ATHLETE series of kimonos.
For this gi, we went back to the drawing board and back to Pakistan, where the majority of all your favourite gis are made. The cotton has that soft, familiar feel sometimes absent from some kimonos. Even the Japanese kimono makers we met said that Pakistan cotton is the best cotton for gis.
This gi will have that familiar, worn-in feel, and you will also be able to shrink it or not just the way you like and are used to depending on how you wash it. With care and attention there should hardly be any shrinkage, but if you like a form fitted kimono then go wild with the washing.
The gi is 100% cotton, 450gsm pearl weave on top, giving you the best balance between comfort and durability. The trousers are soft twill, reinforced from the knee to the ankle cuffs. The labels and embroidery are finished to a very high standard.
This Brazilian Jiu Jitsu gi also comes with a reusable drawstring bag and follows all guidelines currently set by the IBJJF for being competition legal. Available in competition colours, blue and white.