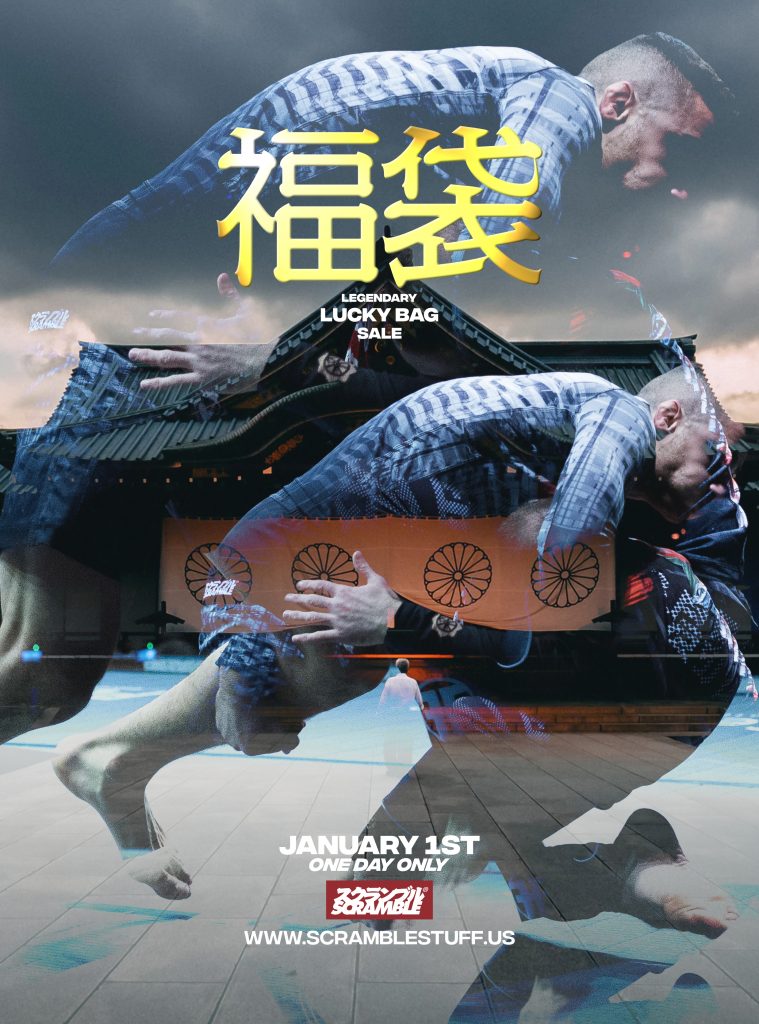 Every year, we hold our legendary "Fukubukuro" sale on January 1st.
This is a tradition we brought over from Japan, where stores would pack a bag full of items from the past year. You just choose your size and you get a bag full of items.
You might get something brand new, something from a previous collection, something you wouldn't normally buy but find that you really like.
Shopping for Scramble's New Year Lucky Bag (Fukubukuro) is fun because you never know what you're going to get but it's going to be insane value.
Every year without fail people wait for the stroke of midnight to start shopping.
We usually do a gi lucky bag (which will have a BJJ gi, rashguard, tee and the like), a no gi lucky bag (which will have mostly no gi gear) and a casual lucky bag (which will have hoodies, tees, etc.)
We are usually pretty generous with what goes in the bag. You will not be disappointed.
This is also the first time we will be able to run the Fukubukuro sale on all our websites (Scramble USA, Scramble Worldwide and Scramble Australia – possibly Scramble Japan also.)
So make sure you are here at midnight (UK time!) on December 31st to grab a lucky bag before they sell out!